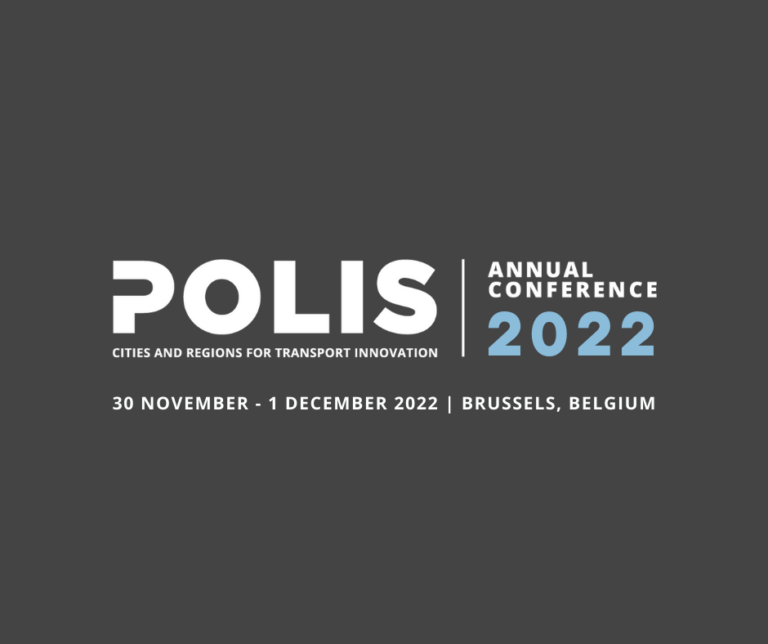 The Annual POLIS Conference 2022 will take place on 30 November and 1 December in Brussels, Belgium.
nuMIDAS will be in the POLIS conference to present the dashboard as an innovative data-driven tool for shaping cities' mobility policies, on the 1st of December from 14.15h-15.45h at the Egg Brussels.
See our speakers and topics covered:
nuMIDAS: Dealing with new data and mobility solutions
Sven Maerivoet, Transport & Mobility Leuven
Demonstration of the flexible online toolkit
Steven Boerma, MAPtm
A novel approach to predict impacts of parking policies
Eli Nomes, City of Leuven
Optimising shared mobility in Milan: data-driven perspectives
Valerio Paruscio, POLIEDRA
Cristina Covelli, AMAT
André Maia Pereira, CTU
How will your city benefit from nuMIDAS?
Rick Overvoorde, MAPtm
Chair and Interaction with public
Carola Vega, FACTUAL
We would be very happy to welcome you on site!
Check the full programme here!